The Baby Battleship Series: Baby Nagato
2017-09-03, 11:12 PM
(This post was last modified: 2017-09-04 12:02 AM by BlitzkriegBob.)
The Baby Battleship Series: Baby Nagato
Ok, so a while ago I was looking at some of my old designs, and found I could maybe reuse one of my old hulls to make something cooler than my old crappy destroyers.
As I was in awe about people making those beautiful replica of WWII warships, I came up with the idea of making my own, small sized battleship inspired by some WWII units: the Baby Battleship Series was born.
Actually,series is a bit too strong: there is only two ships for now...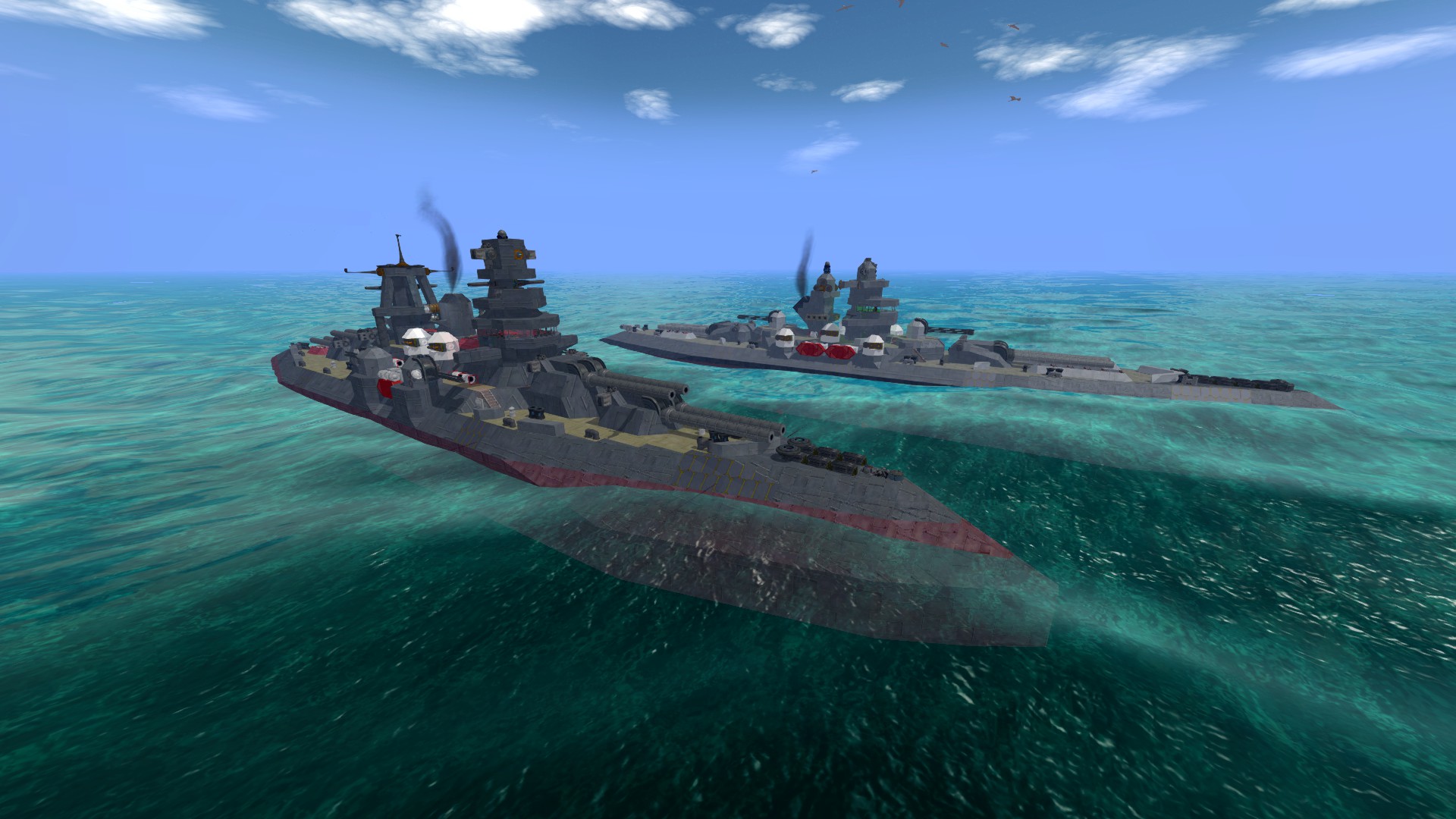 So here is the first one, vaguely inspired by the Nagato class.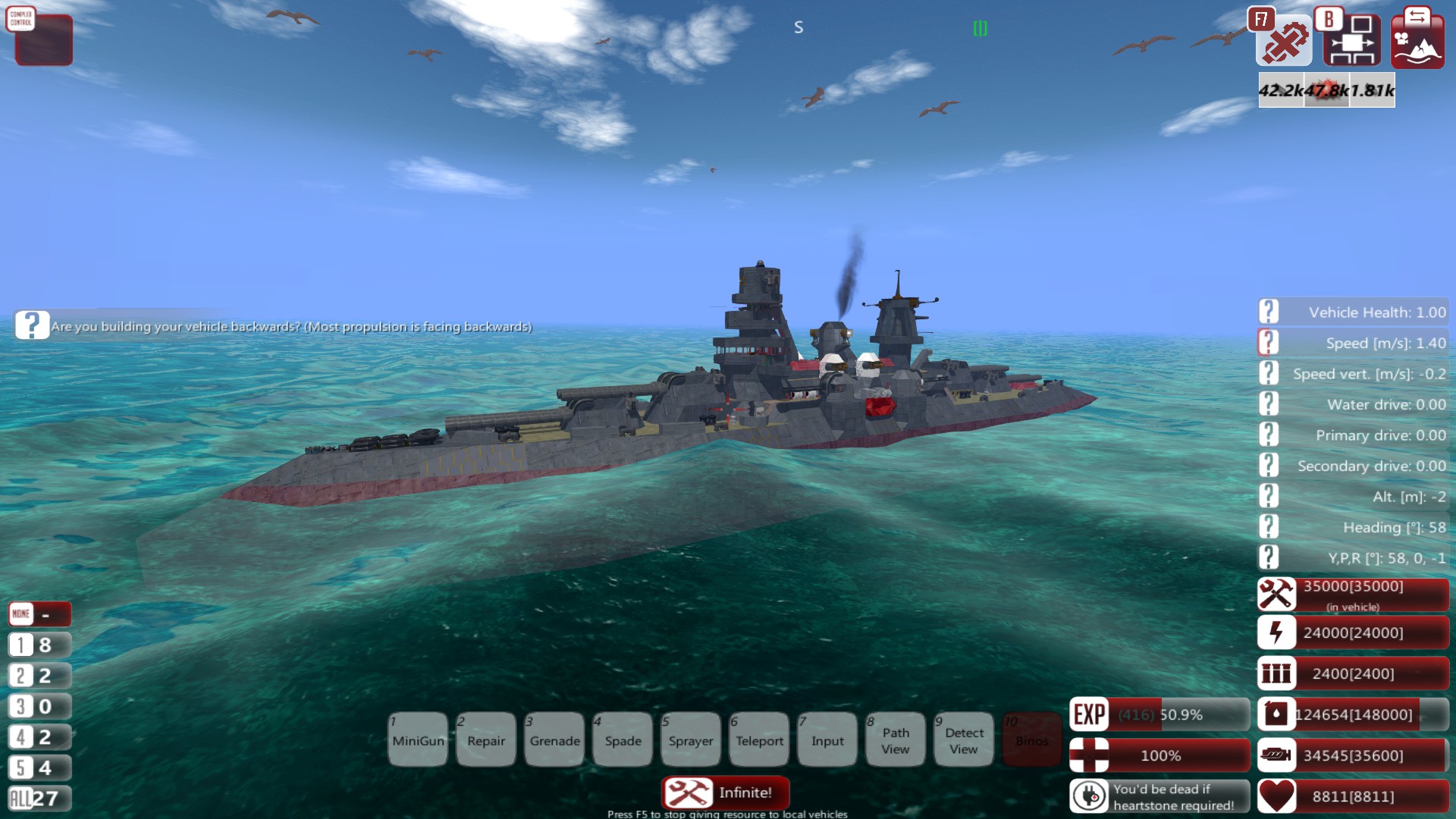 First of all, there is no intention of making an accurate model; I'm just taking inspiration for the general appearance and arrangement of the vessel. Here, the idea was to make a warship build around 4 dual-gun turrets, with fwd turrets and bridge close to each other, in that arrangement typical of japanese and british battleship build between WWI and WWII (in fact, many japanese vessel of this era were designed and built in Britain). Also, hulls have an inverted bow, as this is only a refit of a previous design. And finally, this was just made for fun, it's almost accident if they are combat-worthy!
About baby-Nagato: most of her assets are very average. Hull armor is only 2m metal - 1m air gap - 2m metal. Only one layer shield (plus shields on turrets), CIWS is subpar, LAMS not very efficient. Only main artillery is quite strong, with 4x2 500mm guns, HESH-HE-HE shells.
BUT. It's quite fun. I put also bridge wings, so that you can watch your guns shatter ennemy to pieces from a special point of view.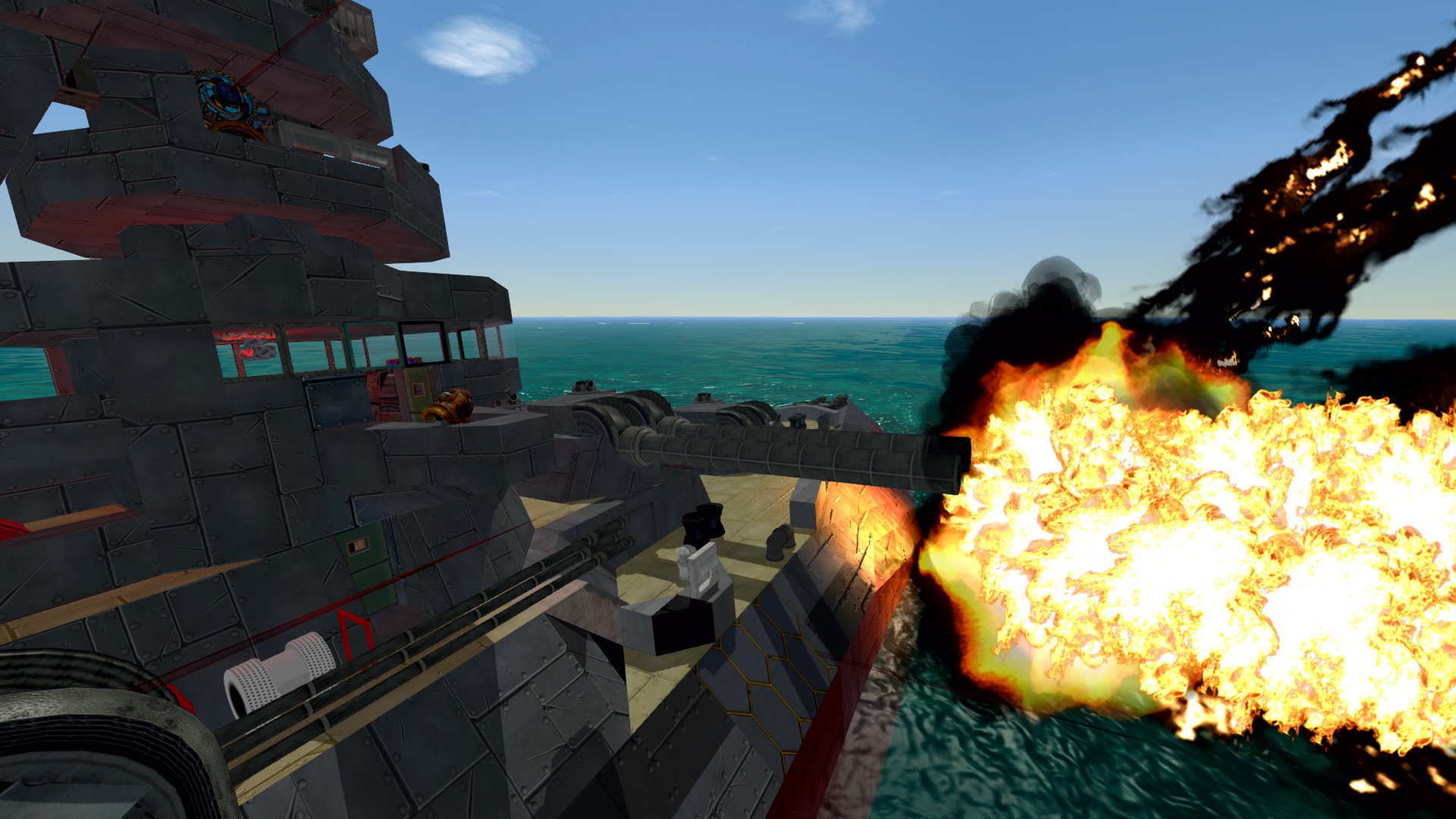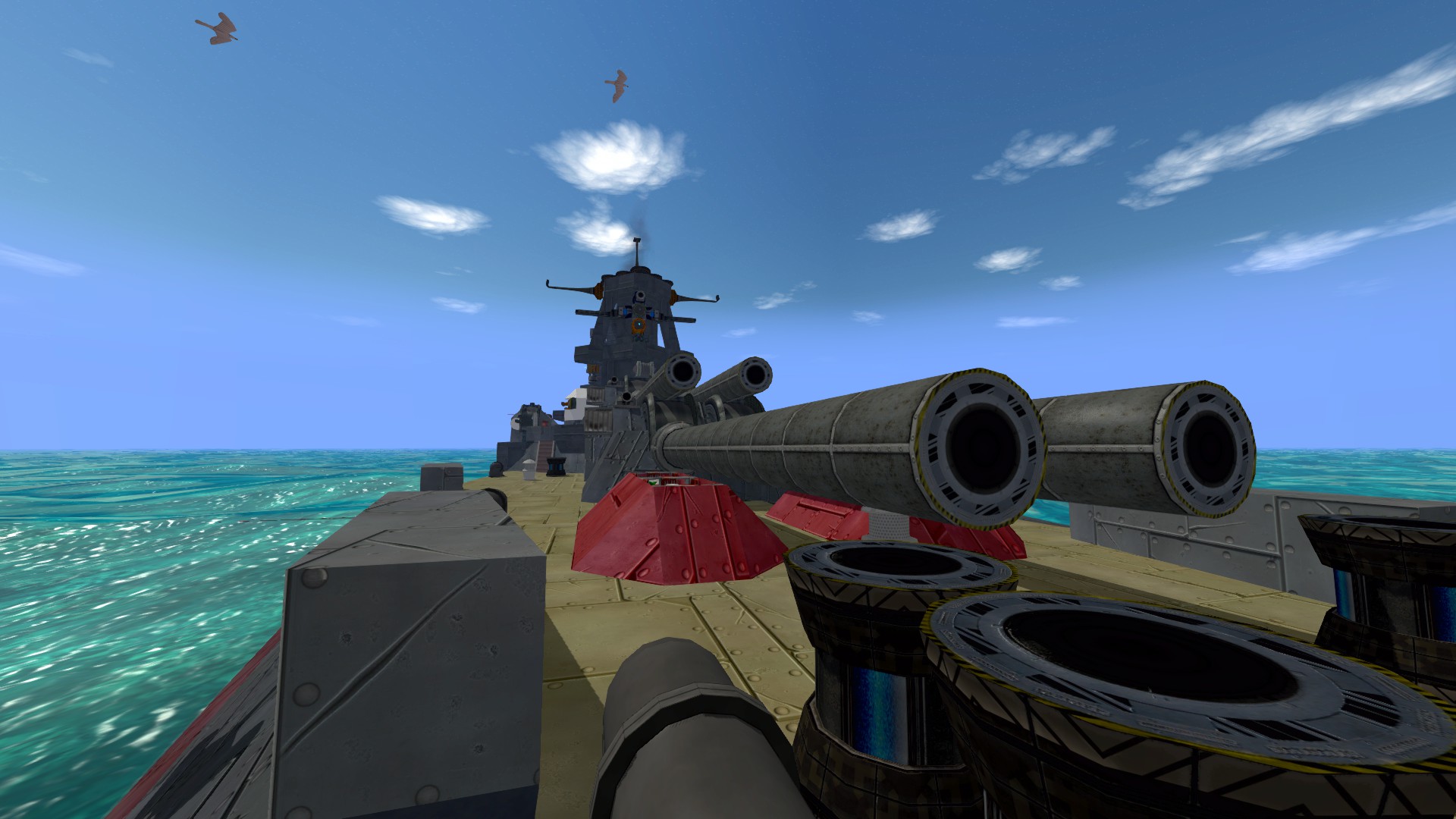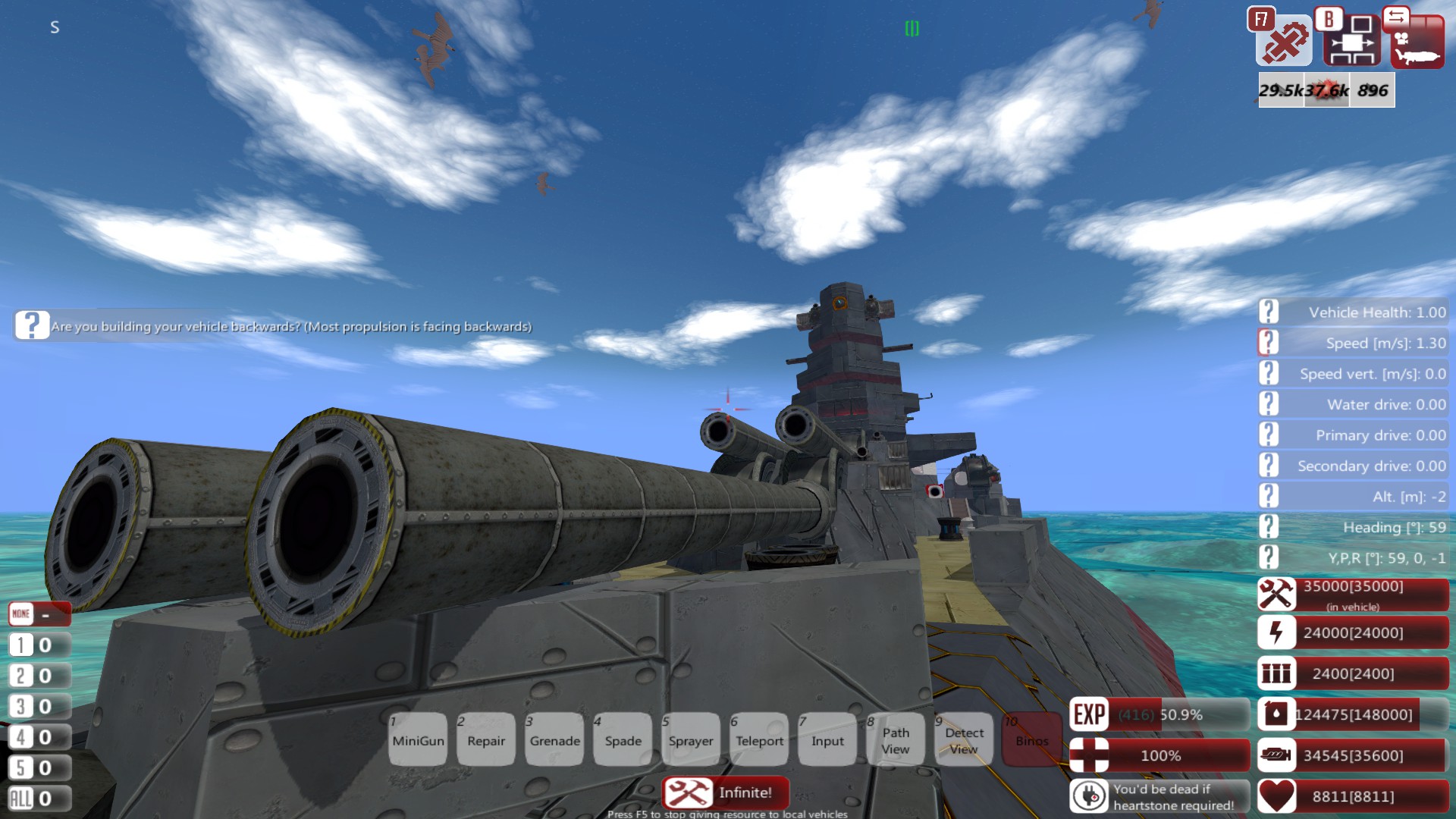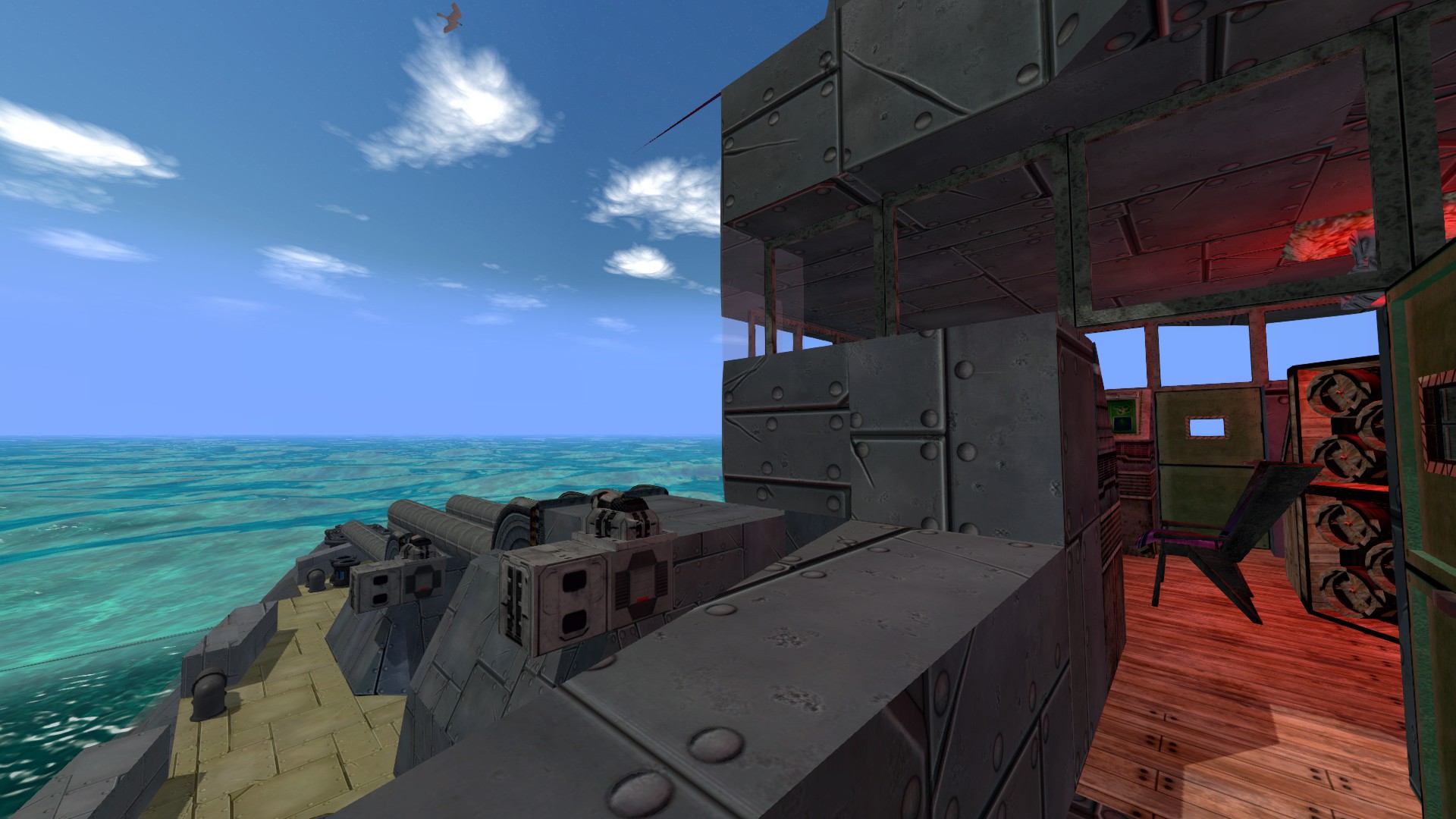 It's also the first ship that I fully painted, and tried to put some detail to look better than my usual construct. I wanted to bring a dark grey and red theme for this japanese-inspired battleship.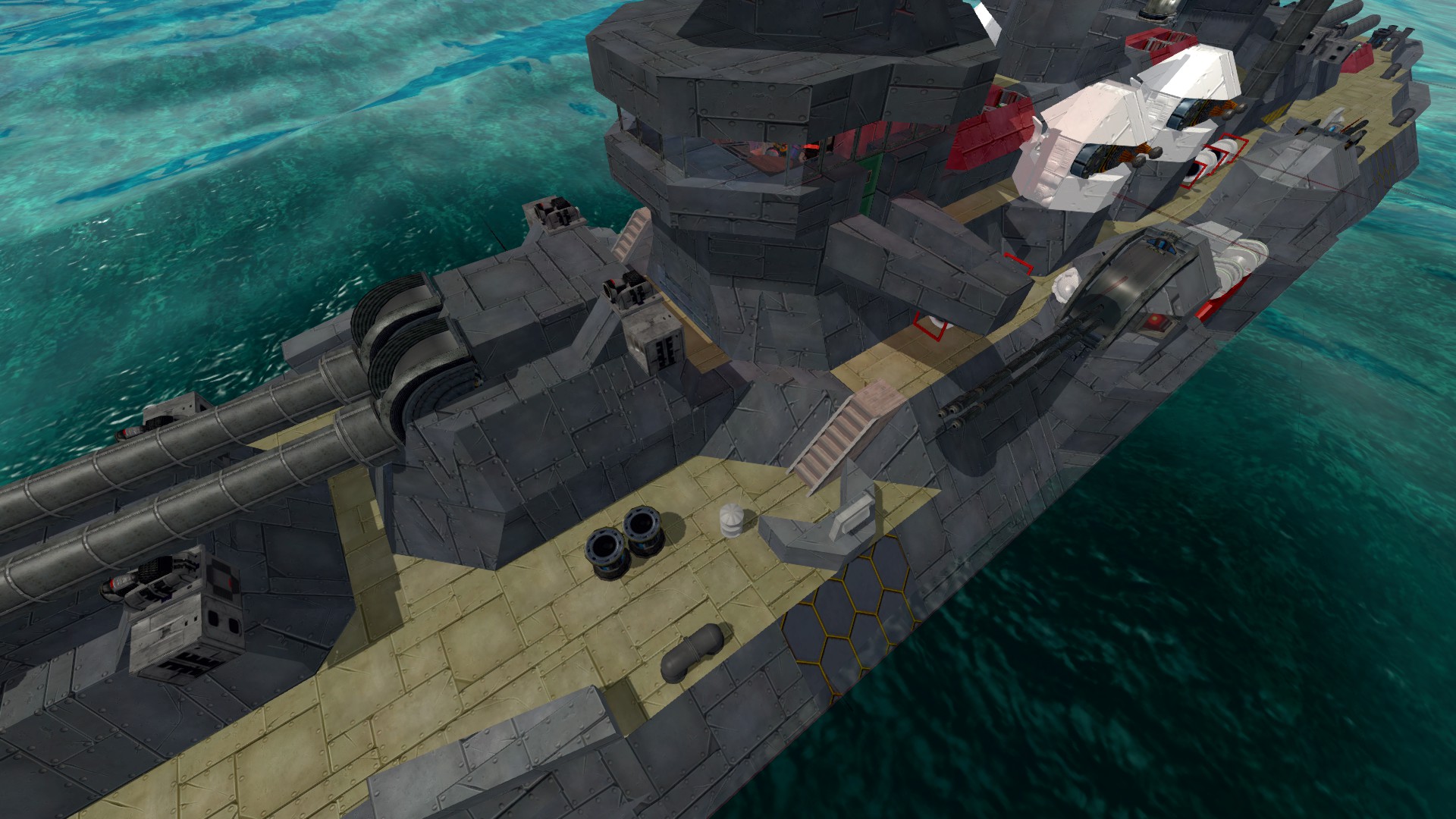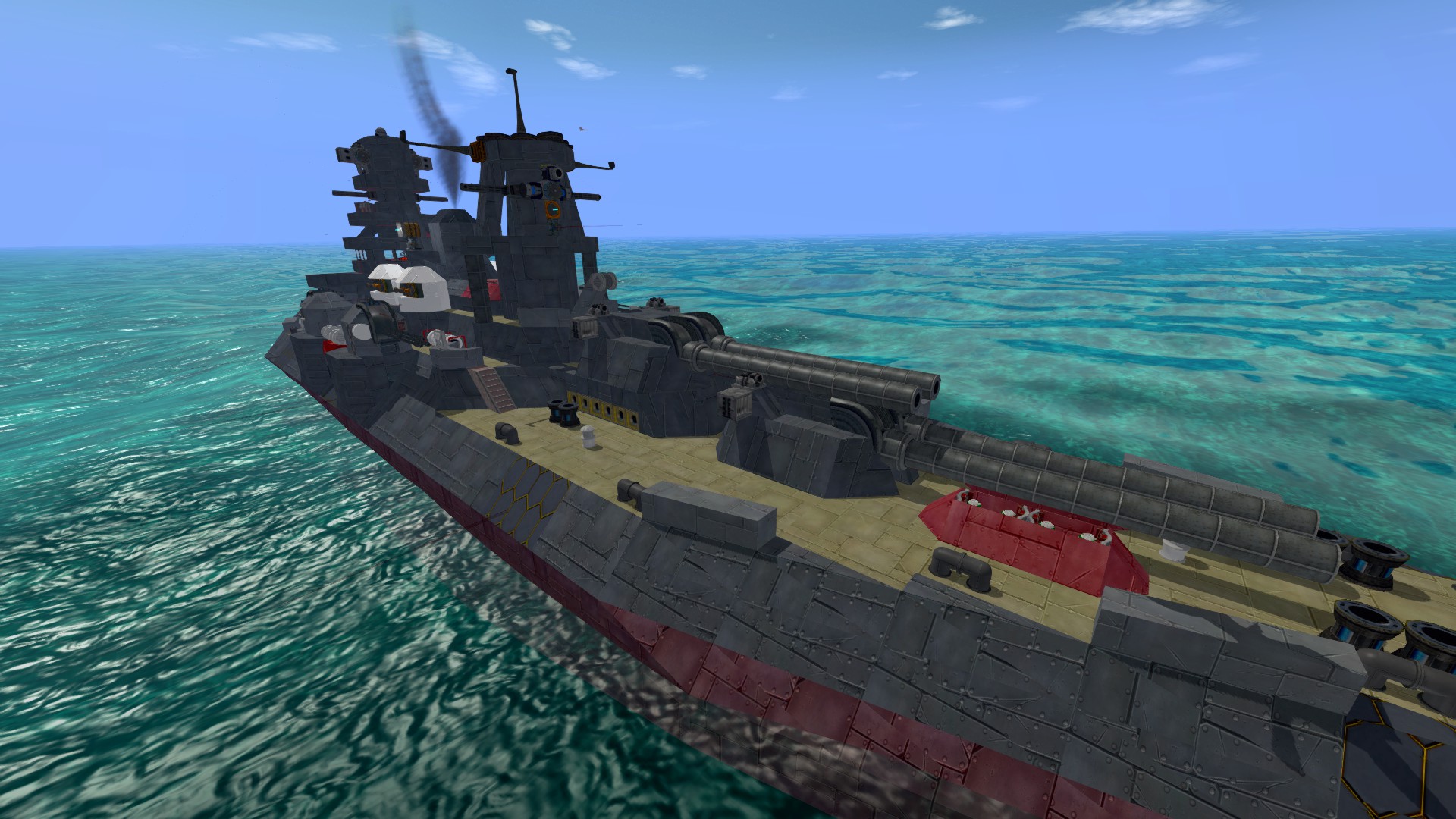 So, features:
- 4x2 500mm artillery, HESH-HE-HE shells
- 4x3 80mm CIWS
- 4 turreted LAMS with shields, plus anti-torpedo LAMS bellowthe hull
- 16 multipurpose vertical-launched anti-air/surface radar missiles
- 8 torpedoes in vertical tubes
- 20+ m/s speed
- Fully walkable
- 128m length (compare to the 220m of the original one...)
- 159k cost
- detailled bridge
It's more a toy than a serious warship; hope you people will enjoy it!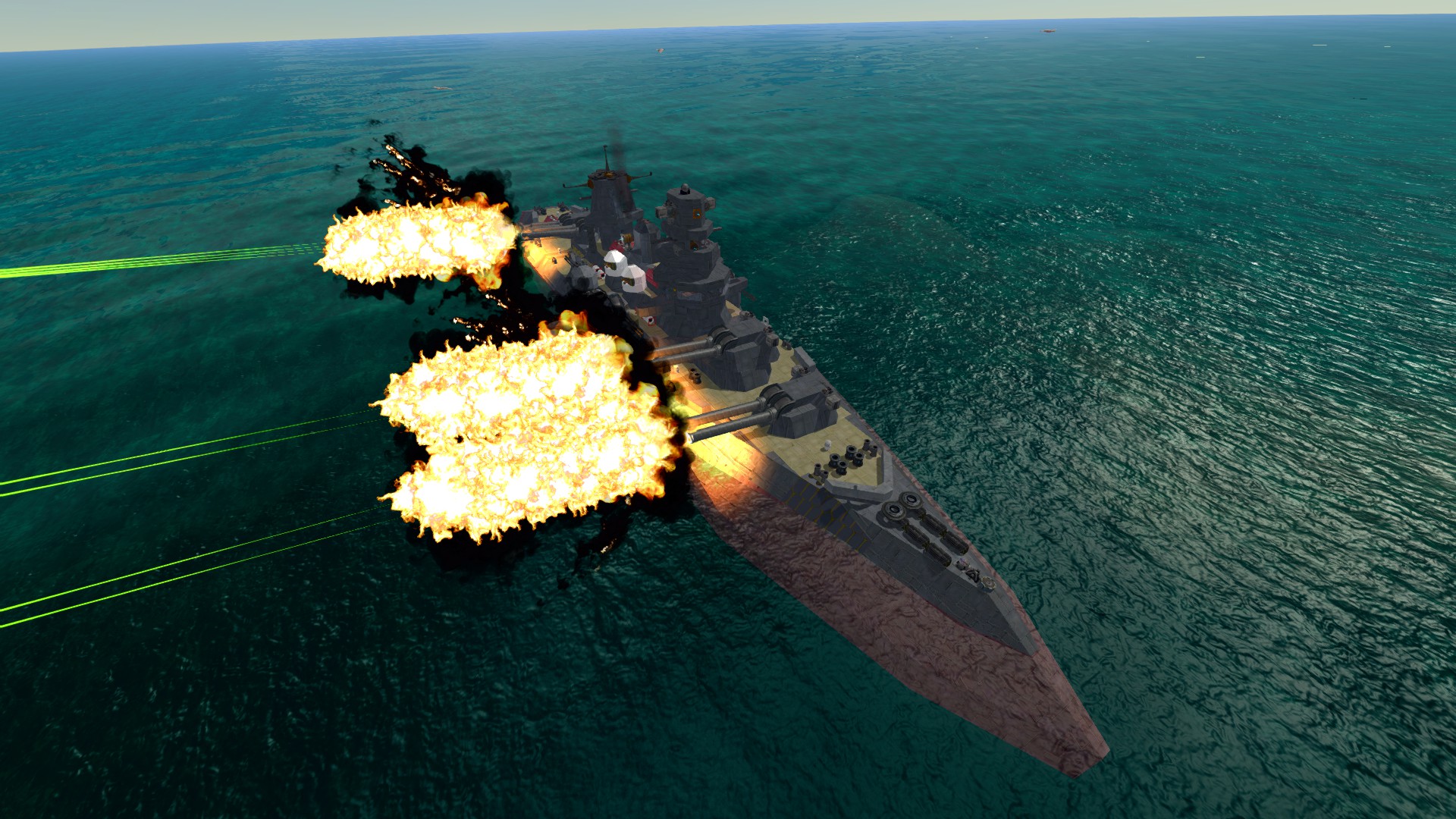 ---
-"Speed is armor" - Admiral john 'Jackie' Fisher

-"Firepower is better armor" - Blitzkrieg Bob
2017-11-05, 12:16 PM
Linkdeous
bruh


Posts: 189
Joined: Feb 2017
Reputation: 1
RE: The Baby Battleship Series: Baby Nagato
That is so cute :3 last time i did a boaby yaamto, but it didn't worked quite as expected hehe x) well played sir
---
Roses are red, violet are blue
Omaera mo shindeiru
2017-11-05, 04:54 PM
RE: The Baby Battleship Series: Baby Nagato
Thanks for the comment!
Those Baby battleships are dear to my heart, glad you like this one!
---
-"Speed is armor" - Admiral john 'Jackie' Fisher

-"Firepower is better armor" - Blitzkrieg Bob
User(s) browsing this thread: 1 Guest(s)