Yesterday, 11:28 AM
(This post was last modified: Yesterday 11:59 AM by Moderation.)
Moderation
Member


Posts: 63
Joined: Jun 2016
Reputation: 0
In need of some help! :)
edit: Is there a LUA Script that uses the props to fight against the recoil of the gun so it doesnt roll?
Hello! after taking months and months off FTD i've forgotten everything.
Made a new ship and it's too heavy it sinks, as well when the gun's shoot broad side the thing rolls! My own fault of course.
1.
I've Set a PID next to the AI Mainframe and set the mode on Naval Roll, now this seems to work with roll props on ether side, this is the right way to do it?
2.The Sinking, I've put mulitple props on the underside of the ship so they turn on and lift it back to the required ALT so it doesn't sink. Can i use a PID to do this? I do not see a Naval Altitude setting.
I've Attempted control blocks next to the props, but can not get them to turn on.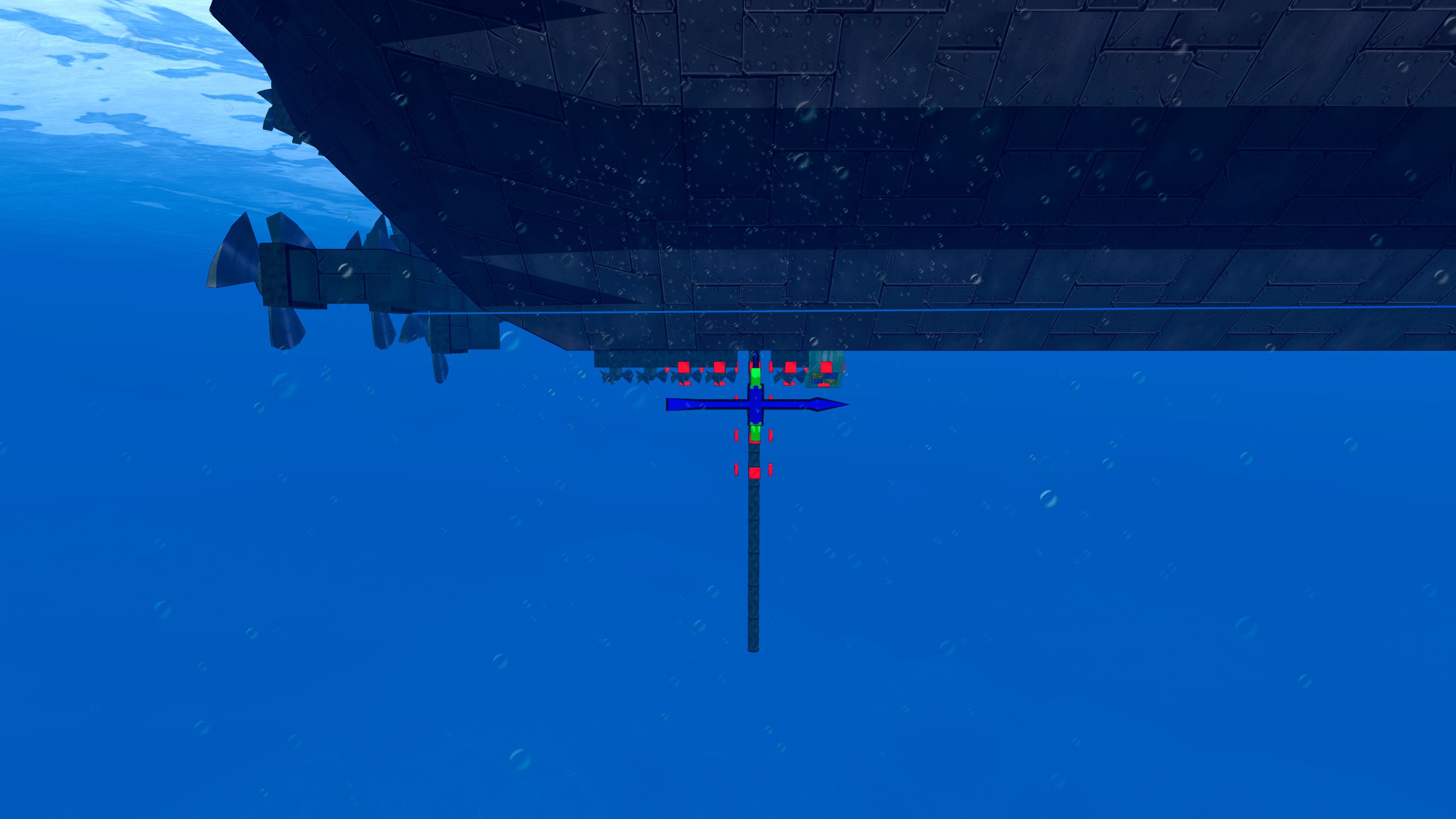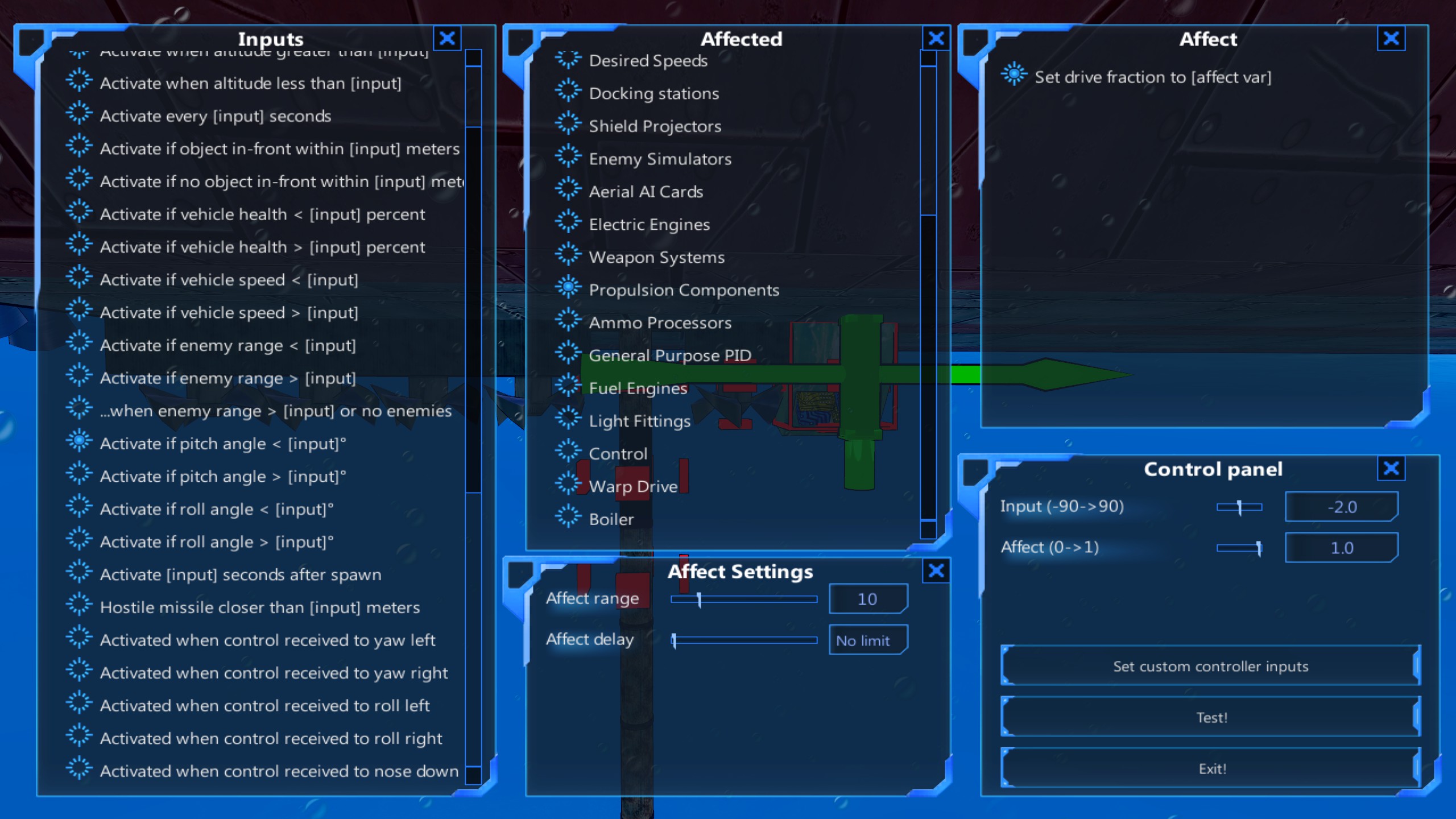 Yesterday, 12:07 PM
RE: In need of some help! :)
You are in the wrong forum, but general purpose altitude will do what you want.
Yesterday, 12:15 PM
Moderation
Member


Posts: 63
Joined: Jun 2016
Reputation: 0
RE: In need of some help! :)
Yesterday, 08:36 PM
Zijkhal
Member


Posts: 207
Joined: May 2016
Reputation: 1
RE: In need of some help! :)
with ACBs you could also set up a complex controller, and have the ACBs trigger custom controller inputs, but I dont think it will be as smooth as PiD
User(s) browsing this thread: 1 Guest(s)