Junkyard of Broken Dreams
2016-09-22, 09:16 PM
(This post was last modified: 2016-09-22 09:17 PM by Muktuk.)
Muktuk
Junior Member


Posts: 19
Joined: May 2015
Reputation: 0
RE: Junkyard of Broken Dreams
I add to the junkyard my own failed attempt at a high speed CRAM bomber, the Banshee.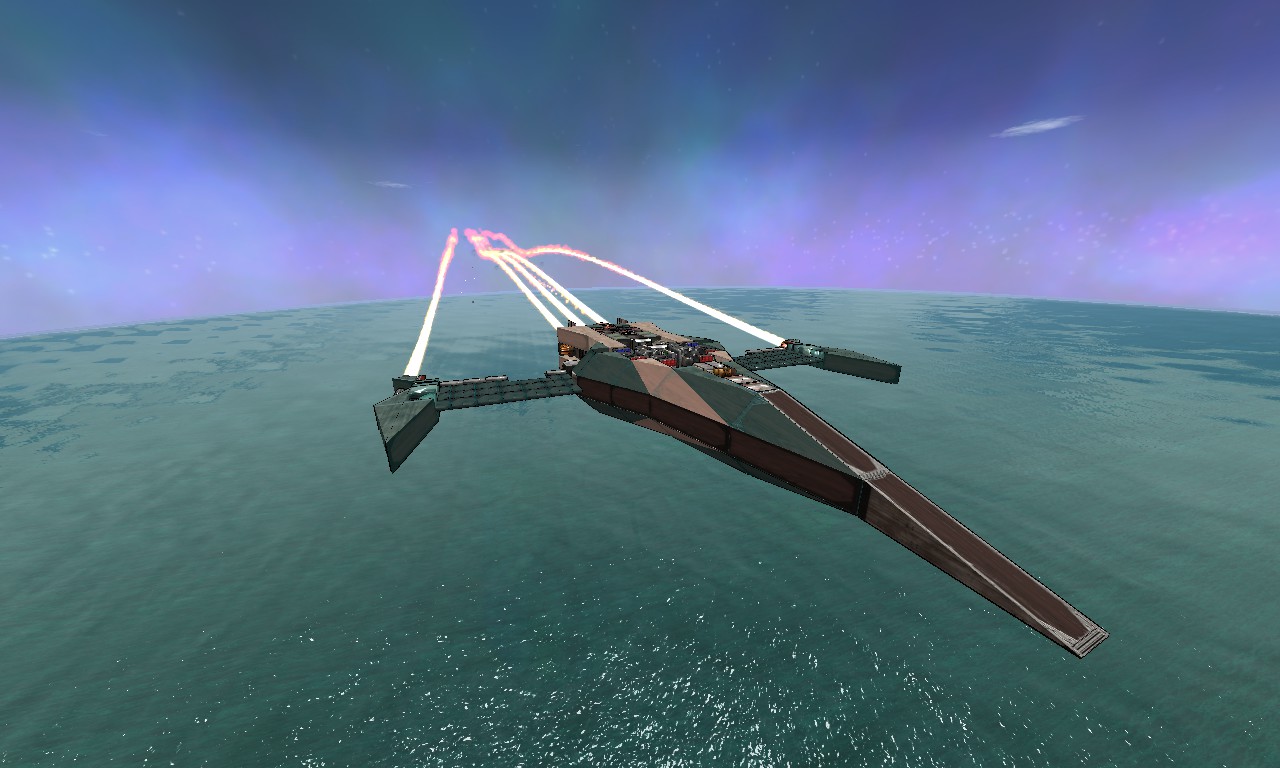 The Banshee was one of my favourite vehicles - fast, fragile and delivering a fantastic wallop when the bombs actually connected. Perfectly balanced and flew smooth as you'd like at 110 m/s.
Unfortunately, this and many of my creations were lost in the Great June Harddrive Failure and all the back up I can find are of my old, spaghetti vehicles.
Given how small the Banshee is I've tried to reconstruct it from memory and the screenshot above. It flies a measly 90 m/s, continuously bobs and the godsdamned engine is pants. I also couldn't find a satisfactory way of mounting the detection parts.
I've attached the blueprint below in the hopes anyone can help return her to her former glory.
2017-02-23, 02:51 AM
Normal69
Posting Freak


Posts: 813
Joined: Oct 2015
Reputation: 3
RE: Junkyard of Broken Dreams
---
From the Depths english playlist starts here, before that it's hungarian:
https://youtu.be/Ltdx0yVI9cA?list=PLImar...ZokVtdBa73


User(s) browsing this thread: 1 Guest(s)